Spain new car sales up 18% on 2014 to date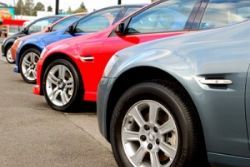 Spanish car sales rose in June, according to industry data published on Tuesday, helped by extra incentives and new models as Europe's vehicle sector recovery picks up steadily.
Europe is recovering from a six-year auto market slump that took demand to a two-decade low and led to widespread losses for vehicle makers and job cuts, as the industry struggled to cover the huge fixed costs of its manufacturing base in the region.
In Spain, new car sales surged 24% for a 10th consecutive month of year-on-year gains as the market rebounds from record lows with 18% first-half growth.
Registrations were boosted by the renewal of state-backed sales subsidies for buyers who trade in older vehicles.
Peugeot, Citroen and GM's Opel all fared better in Spain than in France last month, with sales growth outpacing the broader market. Among major brands, Ford, Fiat, VW and Renault led the advance with gains close to 50%.
Other major European markets are due to publish June registrations data later in the week.
Recommended Reading :
* Study into Spain's used car market