Spain Expects Poor 2014 Olive Oil Yield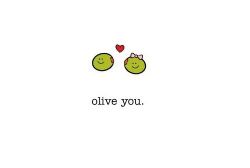 Olive trees are already exhausted from the record 1.915 million metric tons of olive oil produced in the 2013-14 season that ends in September, more than double the 710,000 tons produced a year earlier, the Hamburg-based researcher said in a report. Some estimates put next year's production down at least 40%, it said, without identifying the forecasters.
"Drought and heat in May and June have hit olive trees in the blooming period" Oil World said. "This does not bode well for yields in 2014-15. Producers have reportedly become reserved sellers."
Prices of virgin olive oil futures traded on the MFAO Olive Oil Exchange in Jaen, Spain, climbed 21% last month, the biggest monthly increase since August 2012, while soybean oil rose 1.7% on the Chicago Board of Trade. Extra virgin olive oil prices in Spain advanced about 10% last month, according to Oil World.
Palm oil exports dropped in January to June, from the same period last year, for the first time in "many years" because of its "deteriorated price attractiveness" boosting demand for sunflower oil and soybean oil, Oil World said.
It estimated the drop at about 1.6 million tons compared with increases of 3.1 million tons in the first 6 months last year and an average increase of 1.2 million tons for the past 5 years.
The EU was one destination showing higher demand for palm oil from both Malaysia and Indonesia for biodiesel production, Oil World said. Palm oil inventories at importing countries have declined "considerably, creating pent-up import demand for coming months" it said.
Recommended Reading :
* Spain gains Olive Oil market share
* Spain to enforce pointless Olive Oil law from 01-01-14