Catalonia calls for separate army to Spain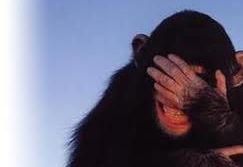 The Catalan National Assembly (ANC), a powerful lobby group pushing for independence for Catalonia from Spain, has revealed plans for a new military force which would include light infantry units, amphibious assault ships and surveillance aircraft.
The Spanish newspaper ABC reported on Wednesday that the plans are provision for a Catalan navy with 2,000 troops that may be trained by the UK, with the ANC also collecting tens of thousands of signatures calling on local leaders to "exhaust all of the paths" to a referendum.
The group has also unveiled a "roadmap" for Catalonia to declare independence from Spain by April 23, 2015, on time for the feast day of Saint George, the patron saint of Catalonia.
Separatist politicians have called for a November 9th 2014 non-binding referendum on the issue of independence for Catalonia, a move Spain's central government has said is illegal.
Early polls have suggested that such a referendum would result in the majority of Calatans voting to split from Spain. 
Recommended Reading :
* Catalan leader says independence vote must go ahead
* Catalan Government : "EU would accept us as full member"