Spain Freezes Airport Tariffs Until 2025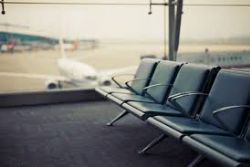 Spain said on Friday it will freeze airport tariffs until 2025 in an effort to boost air traffic in the country hit by years of high charges and a prolonged economic crisis.
The measure, announced by Public Works Minister Ana Pastor following the weekly cabinet meeting, comes just three weeks after the government put almost half of its heavily indebted airport operator AENA up for sale.
While the tariff freeze could initially weigh on the company's revenues it should help restore its international competitiveness and make the sale more attractive for investors, analysts said.
AENA owns 46 airports in Spain and also has international interests such as a stake in London's Luton Airport. The operator is worth up to 16 billion euros based on valuations of similar companies at 10 times core profit.
The government announced in June that it will sell 28% of AENA in a public offering on the Madrid stock exchange and will auction an additional 21% to long-term investors.
AENA was one of the world's largest airport operators last year, overseeing 187.4 million passengers. Spain's tourist industry is worth around 11% of GDP and the country is the world's 3rd-largest holiday destination after France and the United States.
Irish budget carrier Ryanair, one of the biggest users of AENA-operated airports, has said it was interested in participating in the privatisation.
Other major users of the airports include IAG, the owner of British Airways, and Spanish carriers Iberia and Vueling.
Recommended Reading :
* Spain to sell 49% of state-run airports authority
* Spain U-Turns on Increased Airport Taxes