Spain to charge 0.03% tax on Bank deposits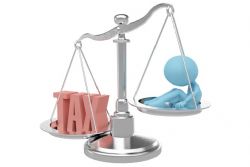 Spain on Friday said it would introduce a blanket taxation rate of 0.03% on all bank account deposits, in a move aimed at harmonising regional tax regimes and generating revenues for the country's cash-strapped autonomous communities.
The regulation, which could bring around 400 million euros to the state coffers based on total deposits worth 1.4 trillion euros, had been tipped as a possible sweetener for the regions days after tough deficit limits for this year and next were set by the central government.
Deputy PM Soraya Saenz de Santamaria announced the move at a news conference following a weekly cabinet meeting.
Spain is aiming for an end-of-year deficit of 5.55 after ending 2013 with a deficit of 6.65 of GDP, just short of its 6.5% target. The regions have been set a deficit limit of 1% of GDP.
The government had last year fixed a zero percent tax rate on deposits across the 17 autonomous communities to prevent some of them charging their own rates, but never ruled out raising the taxation level.
The country has one of the lowest tax takes in the EU after a burst property bubble crippled the construction sector, one of the largest contributors to government coffers.
Madrid passed in June a blueprint for tax reform which aims to cut income and corporate taxes to stimulate consumer demand and investment in the midst of a nascent economic recovery.
Recommended Reading :
* IMF calls on Spain to raise VAT and lower corporate taxes