Ciudad Real Airport sale extended yet again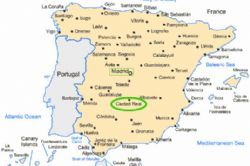 One might be forgiven for feeling a sense of 'deja vu' upon hearing that the sale process of Ciudad Real Airport has been postponed yet again.
The Ciudad Real Commercial Courts have agreed to extend the deadline until 10th July at the request of the administrators of the bankrupt facility, where bids of over EU 90 Mln will be considered.
The new deadline has been granted after the previous deadline of May 30th passed with the only offer being made by Grupo Orden 12 being made without the required 5% security deposit.
The EU90 Mln price tag remains the same as the previous phase of the sale process, which began in December 2013, and represents just 25% of the EU410 Mln invested in the airport to date.
Recommended Reading :
* Ciudad Real : Administrators silent on airport sale
* Spain's Ciudad Real Airport sale hits further problem