Gowex collapse casts shadow over Spain's alternative market listings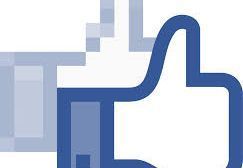 Sunday's collapse of wireless provider Gowex could rattle investors' confidence in Spain and its companies just as the country emerges from the worst of a 5-year slump and foreign money starts to flow back into it.
Gowex said yesterday it would file for bankruptcy and that its CEO had resigned, after acknowledging it had reported false accounts for at least the last 4 years.
The news, which stunned investors and workers, raised questions not only about the quality of stock market supervision but also about other companies which raised funds by listing on the country's alternative market as they sought a substitute to bank lending that dried up during the worst crisis in decades.
"(Gowex) is fuelling a lot of doubts and a lack of confidence," said Nuria Alvarez, analyst at brokerage firm Renta 4. "It is generating a reputational damage."
The supervision of Spain's alternative stock exchange Mercado Alternativo Bursatil (MAB), which was thrown into the spotlight by the case, falls under the responsibility of both the market operator Bolsas y Mercados Espanoles and the bourse watchdog Comision Nacional del Mercado de Valores .
The CNMV declined to comment on whether the case would affect Spain's reputation among investors.
On Monday morning, four companies which are listed on the MAB - Ibercom, Ebioss, Carbures and Eurona - initiated proceedings to leave it and list on Spain's main market as contagious concerns about Gowex sent their own shares down between 15 - 20%.
The market operator BME itself was also under pressure, with its shares losing 3.09% at 34.15 euros at around 1045 GMT and tailing Spain's benchmark index Ibex.
"It's very sad because a lot of people have lost a lot of money... This looks like a Spanish Madoff, scamming retail investors and making them think they were something they weren't," said Zaryn Dentzel, the American co-founder and CEO of Spain-based social networking service Tuenti which was bought by Telefonica in 2010.
"What Gowex has done is bad for the technology sector because the main problem that European companies have is access to liquidity and so markets like the MAB losing legitimacy is the worst thing that can happen," he added, although he said Spain was still a great place to invest.
No one from Gowex was immediately available to respond to Dentzel's comment.
This is not the first time that a company listed on the MAB, a stock market long considered by analysts as less transparent as Spain's main stock exchange, has run into trouble.
Earlier this year, Zinkia, owner of children's TV character Pocoyo and once another MAB success story, entered administration, while wedding planner website Bodaclick and plastic clinics group Suavitas have also filed for insolvency. Separately, MAB-listed advertising firm Nostrum and media company Negocio were expelled from the stock exchange for not abiding by its rules.
SHAREHOLDERS
Until trading in its shares was suspended on Thursday, Gowex had enjoyed an unequalled ride on the stock market. Its shares jumped 2,200% from 1.2 euros each in July 2012 to a high of 26.34 euros in April 2014, as the company enjoyed new contracts and the backing of well-known institutional investors.
In sharp contrast, the stock plunged 60% percent over 2two days last week - wiping around 870 million euros off the company's market value - after a firm called Gotham City Research alleged Gowex was misrepresenting its accounts.
It is not clear whether its ex-CEO and founder Jenaro Garcia Martin still controls Gowex, which claims to be making money in 91 cities around the world from its free wi-fi platform, through which it sells roaming, advertising and e-commerce services.
On its web page, the company says its main shareholders as of Dec. 31, 2012 were the firm Cash Devices SL, owned by Garcia Martin according to Spanish public filings, and Biotelgy VC SA, a Luxembourg-based firm which Garcia Martin said it controlled back in 2010.
But, according to Luxembourg filings obtained by Reuters, Biotelgy was dissolved in 2012 because it had no assets.
According to recent public filings, other Gowex shareholders included Lazard Asset Management, JPMorgan Asset Management, Santander Asset management, The Vanguard Group or Allianz Global Investors Europe, among many others.
Many of these shareholders may have now sold their stakes.
"We sold all the shares we were holding in Gowex on Thursday. We had about 160,000 shares in the company. We lost about 65% after selling shares at around 7.7 euros per share. Gowex was about 0.5% of our fund," one of the top 10 Gowex shareholders told Reuters on condition of anonymity.
"We will take more care in buying other Spanish stocks from the sector."
According to Spanish shareholders association Asinver, about 5,000 small shareholders, seduced by the promise of an expanding free wi-fi business and juicy returns, invested in Gowex and may have lost money.
Earlier this week the Spanish market operator CNMV asked the U.S. Securities and Exchange Commission (SEC) and the UK's Financial Conduct Authority (FCA) to provide information about Gotham in order to analyse whether the publication of its report could constitute market abuse.
The CNMV also said it would investigate the functioning of the MAB. The MAB said in a statement it had decided trading in Gowex shares would remain suspended until further notice. It said separately it had sent Gowex's Sunday announcement to the CNMV as it may also constitute market abuse.
Gowex workers on Monday said in a statement they were "in shock" and were looking at possible actions to take as victims of this situation.
Recommended Reading :
* EC : Bank of Spain's Poor Supervision Fueled Crisis
* Spain Consumer Association Slams Internet Providers