Berlusconi's Mediaset sells 11% stake to Spain's Telefonica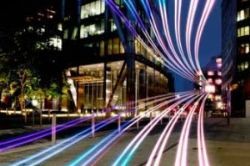 The pay-TV division of former Italian prime minister Silvio Berlusconi, Mediaset Premium, announced on Monday that it will sell an 11.1% share to Spanish telecom giant Telefonica.
Telefonica will pay 100 million euros in the deal, the statement said.
The move highlighted that "the process of enlargement of Mediaset Premium's international capital has started," it added.
Mediaset Premium has an annual turnover of around 550 million euros, according to Italy's economic newspaper Il Sole 24 Ore.
"This partnership marks an important alliance between Mediaset and Telefonica for future collaborations in their pay activities in terms of technology, know-how and content," the statement said.
Last week, the Spanish division of Mediaset sold its 22% share of DTS, which owns Spain's Canal+ pay TV, to Telefonica in a deal that was estimated to be worth around 365 million euros for Berlusconi's company.
Recommended Reading :
* Spain's Telefonica Buys Mediaset Espana Stake in Canal+