Teenager killed in Spain amusement park accident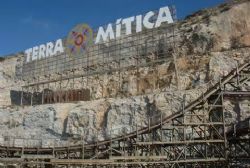 A man was killed on Monday when he fell from a ride at the Terra Mitica amusement park in the popular resort of Benidorm, close to Alicante in the east of Spain.
The 18 year-old from Iceland, was on a ride known as 'Infierno' (Hell) when the accident happened. The 'Infierno' is a rollercoaster in which the riders experience turns of 360 degrees and reach speeds of around 60 kilometers an hour.
Sources from the park told Spanish TV network, RTVE that the cause of the accident was still unknown, but insisted that the ride, which was opened in 2007, had passed the inspection for its security certificate and had been inspected in the early hours of Monday by park personnel.
In a statement to the press Terra Mitica insisted the security certificate ensured the "optimum operation of the attraction and maximum security guarantees."
The amusement park also announced it will continue with the investigations, but stress this is the first such accident to happen at the park in its 14 years of existence.