Crisis Haunting Spain as Loan Costs Threaten Growth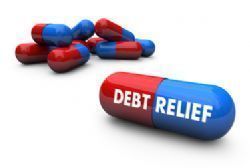 Companies in Spain are having to pay three times more to borrow than their German peers, potentially stifling an economic recovery needed to provide jobs for the one in four people in the country looking for work.
Adjusted for expected inflation, Spanish banks charged 4.2% for loans of more than one year in May, just below a euro-era record of 4.39% in April, according to Bank of America Merrill Lynch estimates based on ECB data. German lenders demanded 1.51%.
High real borrowing costs risk hampering the investment required to boost an economy recovering from a six-year slump, tackle the budget deficit and create jobs. The stock of loans to non-financial companies and households in Spain is declining at twice the pace of 2011, when Mario Draghi took over at the ECB.
"Lenders in the periphery still see a significant credit risk," said Stefano Loreti, a partner at Hayfin Capital Management LLP, which manages about EU5Bln of assets, including Spanish loans. "It's a bit too early to say that we've left the credit crisis behind."
Ten-year Spanish government bonds, a benchmark for corporate borrowing costs, yield 2.76% after stripping out inflation, according to Bloomberg data. Equivalent German bunds pay 0.21%. The 2.5 percentage point gap compares with an average of 1.6 points since the global financial crisis erupted in 2007.
Portugal Concern
In neighboring Portugal, government bonds tumbled today after a company linked to the country's 2nd-biggest bank missed debt payments, reawakening concern that lenders remain vulnerable as the euro region emerges from the sovereign debt crisis.
Investors demand an extra 253 basis points of yield to own Portuguese 10-year bonds instead of equivalent German debt, the most since May. In Spain, the spread over bunds widened to 153 basis points today.
More than a year after the euro area exited its longest recession and with interest rates close to zero, the Frankfurt-based ECB is still battling below-target inflation and trying to revive demand.
Draghi introduced an unprecedented range of measures last month including a negative deposit rate and long-term loans for banks willing to boost credit to companies and households. He also said buying assets with newly created money remains an option if deflation appears.
Rajoy's Challenge
The prospect of quantitative easing, first signaled in April, has helped reduce the gap between Spanish and German real borrowing costs, though the narrowing has been partially reversed.
"As long as real rates in Spain remain high on a relative basis, companies based in the country have to gain competitiveness via other tools such as labor costs," said Cesar Fernandez, a Madrid-based fund manager at Deutsche Asset & Wealth Management, which oversees about EU934Bln of assets.
PM Mariano Rajoy is counting on the recovery to tackle a government debt burden approaching 100% of GDP and bring down the highest jobless rate in the EU after Greece. Spain's economy, the euro area's 4th largest, is still almost 7% smaller than at its peak in 2008 and consumer prices are stagnant.
Short-Term Money
To see an investment revival, "it is key that real interest rates remain low across countries," said Ruben Segura-Cayuela, a London-based economist at Bank of America Merrill Lynch.
Spanish companies put off by the cost of borrowing are instead seeking short-term money, though little of it is being used for investment, said Carlos Ruiz, head of financing at business lobby CEOE.
"Companies are raising debt for working capital rather than for longer-term investment plans," Ruiz said in a July 7 telephone interview. "The extra borrowing cost makes it harder to keep the competitiveness gained via the reduction of prices and costs."
Recommended Reading :
* Spain to propose tax cuts for companies and employees