Spain Slammed By Amnesty International Over Migration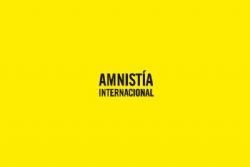 Amnesty International has slammed Spain in a report which attacks the country's poor migration record and accusing Spain of bypassing EU procedures designed to protect migrants.
In its report, the worldwide human rights organisation also lashed out at Spain's disproportionate spending on border defences.
More than €289 million between 2007 and 2013 was spent protecting its borders, yet when compared to the amount spend on improving the lives of migrants, embarrassingly, the government only spent €9.3 million over the same period. A mere 3.2% of the amount spent on bolstering its borders.
Referencing an incident In February, 2014 whereby 14 migrants drowned after being fired upon by Spanish border guards with rubber bullets, Amnesty International criticised Spain for what it called a serious breach of EU procedure.
The 23 survivors from the swimming group which did make it ashore were quickly rounded up and immediately returned to Morocco without access to any formal asylum process.
Spain's track record on migration is poor and voices criticising Spain's over migration are gaining traction, despite promoting itself as being a human rights champion.
Overall, the EU spent €2 billion protecting its borders, whilst a fraction of this amount, just €700 million is spent on improving the situation in the migrant's countries.
Amnesty International has appealed to EU nations to get its priorities in order and "start putting people before borders".
Recommended Reading :
* Spain conducting instant deportations on illegal immigrants