IMF Says Spain Needs to Raise Taxes After Election-Year Cuts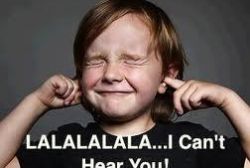 Spanish PM Mariano Rajoy will have to take action to increase government revenue to compensate for the cost of tax cuts announced last month, the International Monetary Fund said.
"What we've seen so far is revenue losing," James Daniel, head of the IMF's Spain mission, said during a telephone conference from Washington today. "That will need to be compensated by further measures in the future."
Rajoy is ignoring calls from the IMF and the European Commission to increase indirect taxes and close fiscal loopholes as he looks toward an election due next year after escaping the heightened scrutiny that came with the 2012 bank rescue program. His plan to cut income and corporate taxes aims to boost growth after unemployment surged to 25% amid the deepest budget cuts in Spain's democratic history.
Spain needs continued policy action "to ensure a sustainable, strong, and job-rich growth," the IMF said. "The legacy of the crisis persists, as unemployment remains high and public and private debt levels are elevated."
In an initial statement on May 27, the IMF said that the expected overhaul of Spain's taxation system, which was announced on June 20, will be critical to achieve a lasting recovery after the economy turned the corner.
"The overall growth impact will depend on how the loss of revenue is compensated," today's supplementary report said.
While the IMF recommends raising excise duties and environmental levies, and gradually reducing discounted rates of sales tax on some goods, Budget Minister Cristobal Montoro has said that the government's plans are in line with Spain's commitment to tackle the EU's fourth-largest budget deficit.
Recommended Reading :
* Crisis haunting Spain as loan costs threaten growth
* Spain to charge 0.03% on bank deposits