Banco Popular Postpones Bond Offering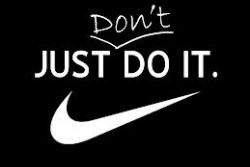 Spain's Banco Popular POP.MC in Your Value Your Change Short position has postponed an offering of €750 million in contingent convertible bonds, due to difficult market conditions.
The bank had hired 4 investment banks to sell the so-called CoCo bond, but the timing of the sale coincided with a particularly bad day for southern European financial markets so it decided to pull the offer for the time being, a spokesman for Popular said Thursday.
CoCo bonds automatically convert into equity when a bank's capital buffer sinks too low, and are then considered equity capital by regulators.
Worries over the financial health of Portugal's largest lender, Banco Espirito SantoBES.LB in Your Value Your Change Short position sent ripples through markets in Portugal, Spain and Italy, markets that had been rallying in recent months. BES's shares were suspended from trade after falling heavily early in the day, on news that its parent company Espirito Santo International had delayed coupon payments on some short-term debt securities.
In Spain, the benchmark IBEX-35 was recently down 2.3%, while the yield of Spanish 10-year government debt rose to 2.80%. Banco Popular traded 4.6% lower, making it the second biggest decliner on the IBEX.
Deutsche Bank, GS in Your Value Your Change Short position Morgan Stanley and UBS Investment Bank advised Popular on the botched bond offering.
Recommended Reading :
* Banco Popular buys Citi's Spanish retail division