EU takes Spain to court for 'poor waste management'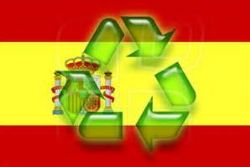 The European Commission is taking Spain to court for breaching two environmental legislation.
Despite earlier warnings, a number of landfills "are still operating in breach of EU legislation", the Commission said.
It added that almost five years after the final deadline for closure of landfill sites, 28 non-compliant sites have not been closed and three others "still need to be brought up to the required standards".
The Landfill Directive lays down standards to protect human health and the environment from the negative effects caused by the collection, transport, storage, treatment and disposal of waste.
The second case concerns a high-speed rail link under construction, for which "no adequate environmental impact assessment was carried out", the Commission said.
It stated: "In an effort to urge Spain to rectify these matters, the Commission is taking Spain to the EU Court of Justice on the recommendation of Environment Commissioner Janez Potoènik."
Recommended Reading :
* European Commission issues Spain with ultimatum