Paramount Murcia receives approval for next phase of construction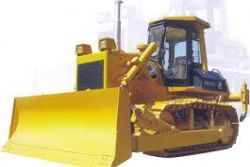 The Paramount Pictures theme park project has moved forwards following the approval of the second phase of the 'special management plan' by the Ayuntamiento of Alhama de Murcia last week.
The granting of this license permits Premusa - the promoters and developers of the facility - to move forward with the next phase of construction, expected to take place later this month.
Premursa have been given 20 days to release full details of the construction work to be undertaken, and for members of the public to raise any objections to this phase of the project, which concerns 223,918 sq mts of the park, to be used for the Hotels and car parking, and is expected to cost 3,014,984 Euros.
Last week saw news that Premursa had succeeded in obtaining funding from the Regional Incentives board of the EU to the sum of 17Mln Euros, which is expected to keep the facility on schedule for the planned opening in early 2015.
Recommended Reading :
* Paramount Murcia gains EU Subsidy : New virtual tour released