Spain's 2020 debt target "unfeasable"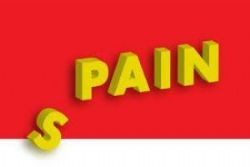 Spain's debt reduction targets to 2020 are unfeasible, the country's newly-created independent fiscal authority (AIReF) believes, newspaper El Mundo reported on Monday.
Spain aims to cut its public debt from 96.8% of GDP at the end of March to 60% by 2020. The gap soared from 36.3% in 2007, partly due to the cost of bailing out banks hit by the bursting of a property bubble.
The deadline was "not feasible" given the government's admission to Brussels that it was set to miss its 2016 target and would finish 2017 with debt-to-GDP ratio of 97%, the newspaper quoted the authority as saying in a draft report.
The watchdog and treasury ministry both declined to comment.
Spain created the fiscal watchdog after it was forced to ask Europe for a credit line of 100 bln euros, of which it finally used 41.3 bln.
"Reducing this (debt) ratio by 37 percentage points in three years is not only a fiscal effort without precedent, but it would also generate economic effects of an extraordinary magnitude," the right-leaning newspaper quoted the report as saying.
The AIReF recommended the government set "a believable and demanding pathway for the sustained reduction of the debt ratio that allows the (government) administrations to guarantee financial sustainability", El Mundo said.
EU leaders signalled at a summit last month they were ready to give member states extra time to consolidate their budgets as long as they pressed ahead with economic reforms. Leaders agreed to make "best use" of flexibility built into EU budget rules.
The watchdog was also reportedly critical of the way the government evaluates the debt targets of local authorities.
Spain's government has no obligation to follow the advice given in the report, an official version of which should be made public by the end of July.
Recommended Reading :
* Crisis haunting Spain as loan costs threaten growth