Spain Entertainment Industry Protests Heavy Tax on Concerts, Theater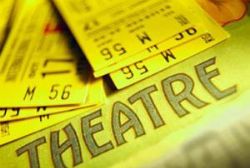 Spain's entertainment industry has demanded the government reduce the 21% VAT on entertainment tickets, claiming that the measure introduced almost 2 years ago has slashed attendance and triggered business closures and job losses.
"This has led to frustration, anger and deep concern on the part of the entertainment sector," the heads of the Spanish associations of cultural enterprises said in an open letter to PM Mariano Rajoy released at a press conference on Wednesday.
center-right government boosted the value added tax on theater, concert and movie tickets from 8 - 21% in September 2012 in a bid to raise revenue as the country struggles with a massive deficit.
According to the entertainment industry, the rate is the highest in the EU. In Portugal and Greece, 2 other EU countries suffering dire financial woes, the VAT on entertainment tickets is 13% and 9%, respectively.
In the letter, the industry chiefs said since the higher VAT went into effect, audiences had dropped overall by 30% and Spain's ability to produce new content had been harmed, leading to job losses which in turn has forced many Spanish entertainment professionals to seek work elsewhere.
Juan Ramon Gómez Fabra, the president of the federation of movie exhibitors, blamed the measure for the closure of 61 movie theaters with a total of 212 screens, a 21% fall in box office receipts, a 15% drop in movie attendance and a 12% loss in jobs.
"We could have accepted a rise of 2% (in the VAT), but not 13%," Gómez Fabra told reporters. "The situation is very worrying."
Spanish press reports said the government was speaking with representatives of the entertainment industry to find a solution to their concerns before new tax reforms go into effect next year.
Recommended Reading :
* Spain to propose tax cuts for companies and employees