"Corvera Airport to create 4,000 new jobs" : Report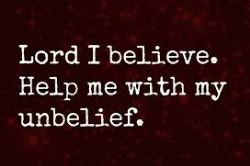 Murcia's new Corvera International Airport will see the creation of 4,000 new jobs - in addition to those positions transferred from San Javier Airport.
Or at least that is the claim of Aeromur - the private consortium behind the operation and development of the facility, headed by Sacyr.
Independent analysis by Deloitte - and based upon information and projections provided by Aeromur - has concluded that around 4,000 direct and indirect jobs will be created within the airport's first ten years of operation.
According to data collected in the report, succinctly titled "Analysis of the economic benefits to the region associated with the opening of the Region of Murcia International Airport", the Airport is expected to facilitate the growth of regional tourism GDP by 6.6%, create 4,000 jobs and bring in an additional EU326 Mln to the region.
The report commissioned by the Chamber of Commerce for Murcia also notes a growth of EU 1,800 Mln in the contribution of the tourism sector to regional GDP of the region, and expected tax revenues of EU 325 to 350 Mln being generated in 2014.
However, Deloitte also concludes that if Corvera airport should not open, the operation of San Javier alone would only contribute some EU 600 Mln to regional GDP, no new jobs would be created, and the treasury would be some EU 108.5 Mln the worse off in taxable revenue.
Recommended Reading :
* Corvera costs Murcia EU 22,000 per day
* Murcia to operate both San Javier AND Corvera until 2016