Spain's Secretary of State for Commerce confirms Paramount subsidy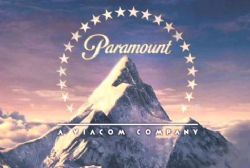 Jesus Samper, the President of Proyectos Emblemáticos Murcianos SA (Premursa) has officially confirmed news last month that his company's Paramount Pictures theme park project had been successful in obtaining an EU subsidy of almost EU 17 Mln.
Jamie Garcia-Legaz, the Secretary of State for Commerce, has confirmed that the Ministry of Economy and Competitiveness has supported the application to the European Regional Development Fund (ERDF) to ensure successful completion of the project.
The Central Government Ministry is therefore now effectively supporting the Regional Government of Murcia in the assistance they are providing to ensure the operation of the theme park for the next 30 years.
The Regional Government of Murcia openly promoted Paramount Murcia as their number one attraction – despite being still under construction – at this year's International Tourism Fair (FITUR).
However, the EU Subsidy applies only to the theme park element of the project and not to the Hotel; Commercial and Entertainment complex adjoining the park.
Meanwhile an number of opposition parties in Murcia have criticized the subsidy, claiming that the funds should have been made available to other causes, such as fighting drought in the region, supporting farmer or to help generate a more productive economy.
Premursa have projected around 3 Million visitors per year will visit the theme park, and that it's operation will generate some 23,000 direct and indirect jobs.
Elsewhere this week, the Chamber of Commerce for Murcia has released details of a report undertaken by Deloitte which spoke of the positive impact the operation of Corvera International Airport would have on regional tourism and the wider economy.
Recommended Reading :
* Paramount Murcia gains EU16 Mln EU subsidy, new virtual tour released
* Murcia seeks to grow GDP from tourism by 12%