Spain's Land Registry and Cadastre to Share Information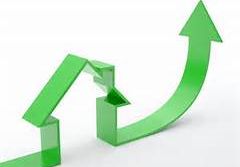 Up until a few weeks ago, Spain's two Property Registry Agencies - the Land Registry (Registro de la Propiedad) and the Cadastre - use different mapping systems, meaning two separate applications need to be made whenever a property changes hands.
From now on, the Land Registry will be able to access the cadastral system and vice versa.
This will help by avoiding discrepancies, preventing fraud and helping citizens by making the Land Registry and the Cadastre use a joint system.
The Cadastre and the Land Registry information will now share their data and will save the Spanish state up to 1.8 million euros every year. This measure, approved last Friday, will ease the secure exchange of data between the Land Registry and Cadastre and avoid contradictory and incomplete information about the property itself.
At the moment, the two institutions have different powers, however, both are related to the property sector, so the government considers it "really important" to coordinate existing information between them for better identification of properties and better service.
In the past, both institutions used a different system and it was difficult to find a relation between the Land Registry and its Cadastre reference. All procedures for exchanging information were "outdated and insufficient", and it was difficult to know when a registered property and its cadastral plot data were actually the same property.
Notaries and the Land Registrars will be responsible for linking each property registry with its cadastre reference. This will prevent the need of going through court for every property. In any case, judicial protection is maintained, meaning that if a buyer wishes to oppose the dispute this will be decided in court.