BBVA to buy Spain's nationalized Catalunya Banc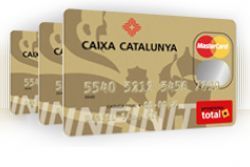 Spain will sell nationalized Catalunya Banc, one of the last lenders still in state hands after the financial crisis, to the country's 2nd-biggest bank BBVA, 2 sources with knowledge of the deal said on Monday.
The government had failed twice to offload the bank in previous auctions, even after granting the Barcelona-based lender EU12 Bln in aid to rebuild its capital and cleansing it of its soured real estate loans.
This time, Catalunya Banc, one of several banks rescued in the aftermath of a 2008 property market collapse, was slimmed down further before the disposal. Last week it sold a bumper EU6.4 Bln portfolio of mortgages, most of which were problematic, to U.S. private equity firm Blackstone, in a deal backed by more state aid.
BBVA offered just over EU1.1 Bln for the lender, a 3rd source close to the deal said.
BBVA and Catalunya Banc declined to comment on Monday while FROB, the vehicle that manages the state's holdings in banks, could not be reached for comment.
The purchase of the Barcelona-based lender is the latest for BBVA in the northern Spanish region of Catalonia after the real estate market collapse that felled many smaller rivals and savings banks.
The Spanish government was forced to ask Europe for EU41.3 Bln of aid in 2012 to help the weakest, and after Bankia, which is still majority-owned by the state, Catalunya Banc needed the most money.
BBVA had bought Catalonia's Unnim for one euro in 2012. This time it beat rivals Santander and Caixabank, which had also submitted bids last week to buy Catalunya Banc, sources familiar with the process had said.
While Catalunya Banc's soured loans had put buyers off in previous auctions - potential bidders had baulked at buying it without further state aid - the wealthy region of Catalonia is an attractive market for Spanish banks.
This sale was also seen as one of the last opportunities for healthier lenders to pick up some of the spoils of the crisis at a bargain price, and grow further at a time when many are struggling to ramp up earnings.
Most of BBVA's revenue comes from overseas markets such as Latin America, but like top rival Santander it is also betting on a recovery at home as Spain emerges from a deep recession.
Catalunya Banc, about 60% owned by FROB while another 33% sits with the country's deposit guarantee fund, has about EU63 Bln of assets and just over 4,500 employees.
Spain still has a majority stake in small Banco Mare Nostrum (BMN), which has said it will start working on a stock market flotation next year. The state also started selling down its Bankia holding earlier this year, turning a small profit by placing a 7.5% stake in the market.
Aside from the Bankia sale, the government is unlikely to recover much of the money it plugged into ailing banks.
Recommended Reading :
* Caixabank and Santander frontrunners in Catalunya Banc sale