Spain sets another record for foreign tourism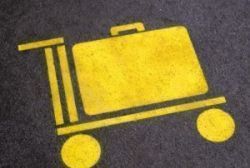 Just over 28 million foreign tourists visited Spain during between January and July of 2014, with British and German holidaymakers leading the wave, according to a statement by the Ministry of Tourism.
The same period in 2013 record numbers of tourist arrivals being set, however the first half of this year exceeded that record by some 7.3%.
Political upheaval in counties that have traditionally competed with Spain - such as Egypt and Turkey - have helped nudge Spain into being the 3rd most visited country in the world.
As with previous results, British holidaymakers made up the vast majority with 6.5 million visitors, up 5.8% on the same period in 2013.
Germany contributed the second highest number of visitors - up 8.8% to 4.7 million while the number of French holidaying in Spain increasing 10.3% to 4.2 million.
Once again, the most popular Spanish destinations were the Canary Islands, Catalonia and Andalusia.
In 2013 Spain leapfrogged China as the 3rd most visited country in the world with a total of 60.6 Million foreign visitors, beaten only by France with 83 Million and the USA with 67 Million.
Recommended Reading :
* Spain marks new record for international tourism
* Spain sees 10 year high tourism spend in 2014