Spain sets rules for dealing with unaccompanied foreign children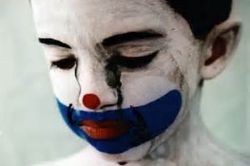 Spain established Tuesday a set of regulations on how foreign children must be treated who reach its territory unaccompanied, as is the case with some 2,800 already in the country.
They and those who arrive in the future will benefit from the regulations put in place that clearly establish how, when and by whom action must be taken once such a minor is located.
Under the regulations, children may only be repatriated if it is clear that there are people in their home countries that will take care of them, according to police officials, who said that most minors arriving in Spain unaccompanied are from Morocco, Algeria and Romania.
Some are kidnapped by criminals to be sexually exploited, something that particularly concerns the institutions and foreign minors.
The regulations also determine that unaccompanied children must be turned over to the police as soon as their presence is detected.
The rules also aim to create a well-functioning Menas register as a trustworthy source of data about the number and location of minors accepted into Spain.
Recommended Reading
* New law may force Spanish kids to do chores