Iberdrola Profit Drops as Spain Renewable Subsidy Cuts Hit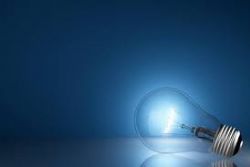 Iberdrola, Spain's largest utility, said first-half profit dropped 13% after a reduction in renewable-energy subsidies took full effect.
Net income fell to EU1.5 Bln from EU1.7 Bln a year earlier, the Bilbao-based company said today in a statement. That met the average estimate of two analysts surveyed by Bloomberg. Sales fell 4.5% to EU15.2 Bln.
The Spanish government cut aid for renewable energy companies in July 2013 as PM Mariano Rajoy tried to shrink the deficit in the electricity system. Last year's changes prompted the world's largest renewable energy producer to revise its revenue outlook, forcing it to consider asset sales of as much as EU500 Mln through 2017. Under the new rules, half of Iberdrola's Spanish wind farms lost government incentives this year, according to Morgan Stanley.
"The good performance of the businesses, especially the international ones, continues to mitigate the negative impact of regulatory and fiscal policies in Spain," Iberdrola said in a statement.
Earnings before interest, taxes, depreciation and amortization, or EBITDA, reached EU3.7 Bln, little changed from a year ago, according to the statement. Net debt dropped EU2.2 Bln from a year earlier to EU25.7 Bln, according to the statement.
Galan's Outlook
"The result of renewable businesses are likely to improve by the year-end, given that no significant changes to regulation were expected in the second part of the year, and market prices will normalize after a very low level during the first semester in Spain," Chairman Ignacio Galan said on a conference call with analysts and investors after the earnings were published.
Renewable energy production was down 6.8% at the company's Spanish operations in the 6 months through June 30, compared with a 0.3% increase in the group's global operations, according to a July 10 regulatory filing. Hydro-energy production was up 37.5%in Spain and 32% globally, according to the filing.
Outside Spain, which accounts for half of Iberdrola's revenue, the utility benefited from currency appreciation in the U.K. and Brazil, its 2 largest overseas markets.
The shares have gained 19% this year, compared with a 7.3% gain in the benchmark Ibex.
Recommended Reading :
* Spain says new electricity price formula to reduce bills
* Spain has one of the highest costs of electricity in Europe : Study
* 1 in 4 complained to Spain electricity providers in 2013