Could a Scottish Yes vote derail Spain's fragile recovery?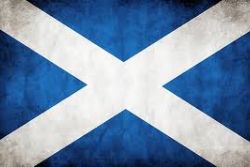 Some unionists have long argued a Yes vote in September would spell economic gloom for Scotland.
Some unionists have long argued a Yes vote in September would spell economic gloom for Scotland.
Now at least one expert is suggesting it will do the same for Spain - and perhaps the rest of Europe.
This latest doom-mongering comes from François Cabau, an economist at Barclays in London. His theory? A yes vote would drive up tensions between Spain and Catalunya, which still aims to hold its own independence vote in November. He told the Wall Street Journal today: "This could create a negative momentum and make things more challenging not only for Spain but all of Europe". In fact, Cabau reckons that Spain's fragile recovery could be "derailed" by Scots defying the opinion polls and backing independence.
Scary stuff, especially for an audience in Spain where half the country's youth is out of work.
But this is a new kind of warning. Until now a Scottish Yes vote has been portrayed as beginning a political domino effect in pluri-national states like Spain and Russia - but not an economic one.
Scotland - despite its North Sea Oil - isn't as crucial economically to the UK as, say, Catalonia is to Spain. The region - or, rather, nation - accounts for a fifth of Spain's GDP. So its exit, especially if resisted by Madrid, presents huge fiscal and economic challenges.
Spanish financial paper El Economista picked up the Scottish theme. "A Yes vote could increase tension between Catalunya and Spain and sweep away the recovery that is being felt as much in Spain as in Catalunya," it said.
But there are those who reckon the business threat of political contagion from Scotland may be overstated - not least because there are no signs of trouble in Catalunya, despite rising passions.
"Nerves could come if Spain and Catalunya don't reach some kind of an accord," said Serafi Rodriguez of Morabanc, said. "But unless there is a violent deterioration or a break-out of disorder, the situation won't change for investors."
Cabau's fears, meanwhile, are unlikely to have much effect on voters in Scotland or Catalunya, where economic uncertainties are driving support for independence rather than undermining it.
Recommended Reading :
* Legal bid over expat voting rights could delay Scottish Independence referendum
* Spain will not interfere with Scotland referendum