EU : Gibraltar's Artificial Reef "Lawful"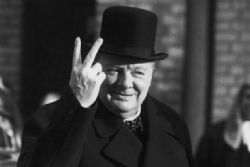 The European Commission found that the government of Gibraltar, a British overseas territory, committed no breach of the bloc's environmental regulations with its creation of an artificial reef last year and other activities, rejecting Spain's allegations to the contrary.
"The Commission's services have assessed the standpoints of the countries and concluded, on the basis of the investigations conducted, that no violation of environmental law has been identified," the EC's press officer for the environment, Andreja Skerl, told Efe.
In its investigation, the European Union's executive arm found no violation of the bloc's Marine Strategy Framework Directive or Habitats Directive.
The EC officially handed down its decision on July 22, Skerl said.
Gibraltar authorities issued a statement Friday explaining that they received notice of the Commission's resolution from Ivan Rogers, Britain's permanent representative to the European Union.
The EC's environmental department said no breach of the bloc's environmental legislation was identified in Gibraltar with respect to "bunkering" (at-sea refueling); the Eastside and Sovereign Bay luxury development projects, which Spain says represent an illegal incursion into Spanish waters; nor the use of concrete blocks to create an artificial reef off the Rock.
The Gibraltar government said it was satisfied with the ruling and thanked British authorities for the assistance it received both from London and Brussels.
Long-standing tensions between Spain and Britain over Gibraltar, a British Crown Colony sitting at the tip of the Iberian peninsula, flared last summer when Madrid imposed stepped-up border checks that led to hours-long waits for people entering and leaving the Rock.
The tighter border checks came after the local Gibraltar administration dropped 70 concrete blocks into the Mediterranean with the aim of forming an artificial reef and boosting depleted fish stocks.
Spain said the blocks violated EU environmental regulations and threatened the livelihoods of Spanish fishermen.
The Iberian nation also insists the border controls are legal and necessary because neither Britain nor its Gibraltar colony is part of the Schengen Area, which allows passport-free travel across borders, and because London chose to exclude the Rock from the European Customs Union.
The Gibraltarians claim jurisdiction over the waters within three nautical miles of the Rock, but Spain says that the 1713 Treaty of Utrecht ceding Gibraltar to London includes only the port waters.
The EU launched its investigation after Spain filed complaints with Brussels last year.
Read the timeline of the ongoing conflict over Gibraltar by clicking the link > HERE <