Falling food prices in Spain hit Q2 sales at Dia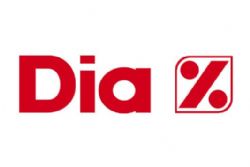 Spain's discount supermarket group Dia squeezed costs in its second quarter to cope with aggressive price-cutting and low inflation in its home market and neighbouring Portugal, which together generate two-thirds of sales.
Low inflation in the euro zone has led some economists to warn of the possibility of Japanese-style deflation where falling prices and wages lead consumers to curb spending, forcing retailers into a vicious circle of price cutting.
Dia said sales in like-for-like terms, excluding the boost from new stores, fell 5.6% in Q2 in Spain and Portugal, where price competition remains stiff amid a fledgling economic recovery and high unemployment.
Shares in Dia, which are flat so far this year, fell 1.7% to EU6.35, the heaviest decliner on Spain's blue chip index. It trades at an about 16 times price to earnings ratio, broadly in line with peers.
"In terms of the next few months it is important to point out that some signs of recovery in volumes (in Spain) are already being observed," the company said in a statement.
"In Portugal, Dia substantially improved like-for-like sales during the second quarter, despite the complicated market conditions."
The company's gross margin was stable at 21.5% in the first half as Dia cut operating expenses by 14.6% "in a context of a strong fall in food prices", Chief Executive Ricardo Curras said in the statement.
Consumer prices in Spain rose just 0.1% in June from a year earlier, with food and non-alcoholic drinks prices dropping 1.5%, according to the National Statistics Institute.
"Although we believe deflation will continue into the third quarter, we expect to see some improvement in the last quarter of the year," said Curras.
Dia, which was spun off by France's Carrefour in 2011, had more than 4,200 of its 6,600 global stores at the end of June in Spain and acquired an extra 455 stores when it bought smaller Spanish rival El Arbol earlier this month.
"Although there are rising doubts regarding the trading conditions in Iberia (less population as well as higher pressure on prices and the deflation scenario), our confidence in Dia Iberia remains underpinned thanks to its margin strength as well as its prospects of growth," Mirabaud analyst Gonzalo Sanz said in a note to clients.
Dia has sold its struggling Turkish and French businesses, focusing on countries such as Spain and Portugal where consumers have traded down over the last few years in the teeth of high unemployment, stagnant wages and higher taxes.
Iberian markets accounted for 66.5% of gross sales in the first half, up from 52.5% a year earlier.
Total sales for the quarter ending June 30 fell 2.9% to EU2 Bln while net profit, adjusted after the company sold its loss-making French unit to Carrefour in June, rose 2.6% to EU 62.4 Mln.
Like-for-like sales rose 20.5% in emerging markets Argentina, Brazil and China. However, the strong euro dented their effect on results.
Recommended Reading :
* Lidl Spain sees 2013 turnover up 4.0%
* Mercadona ranked Spain's 2nd most reputable company