Spanish Unions plan invasion of Gibraltar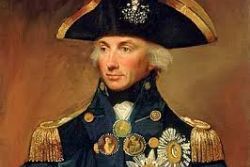 A number of Spain's left-wing trade unions are planning to "occupy" Gibraltar for one day during August.
Diego Cañamero, the head of the 20,000 strong Andalusia Workers' Union, used the Group's Facebook page to call for members to join in marching across the border to Gibraltar on August 29th in protest over British Sovereignty and the unfair tax advantages permitted on the Rock.
Cañamero called the move "peaceful protest" and emphasized that the group's main concern was that of Gibraltar being a 'Tax Haven', however this is no longer the case - the rock shares the same internationally-agreed tax status with countries such as the UK and Spain, although it has no capital gains tax and no wealth tax.
José Caballero, the union's secretary general, told the local media that the group is also calling for a reinstatement of Gibraltar's Andalusian sovereignty, removal of the British military base and for the protection of local Fishermen.
Tension flared between Spain and the UK last July when Gibraltar constructed an artificial reef in [disputed] British Territorial Waters in a bid to conserve fishing stocks.
In protest over the measure, Gibraltar notes that the Spanish authorities have caused unnecessary delays for those looking to cross the border to Spain, and undertaken over 600 illegal incursions into Gibraltar's coastal waters.
Recommended Reading :
* EU : "Gibraltar's artificial reef lawful"
* Gibraltar says data proves Spain border queues 'deliberate'
* Gibraltar visitors 44% down on 2012 : Queues 2 hours longer