Spanish wind power plummets following subsidy cut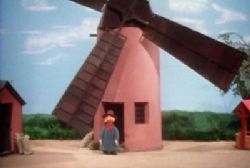 Installations of new wind plants in Spain fell to a record low in the first half of the year after the government cut subsidies to the industry, the Asociacion Empresarial Eolica lobby group said.
A single wind turbine with a capacity of 0.08 megawatts was installed in the 6 months, the group said today in an e-mailed statement. A spokeswoman confirmed by e-mail that it's the lowest half-yearly total in their data series. Figures stretching back to 1998 on the group's website show the lowest annual total was last year's 175 megawatts.
Spain in June capped rates for renewable electricity suppliers, 2-1/2 years after ending aid to new projects. The new rules meant that wind farms installed before 2004, or 28% of the total, will not receive any more subsidies, with more recent projects also having their assistance cut.
The new rules "make it very hard for new investments to be made in the country because of the juridical insecurity caused by retroactively changing the regulations on the one hand, and on the other, because the new payment system doesn't guarantee reasonable returns for projects," the lobby group said. The "drought" of new investment may force wind companies to close factories or leave the country, it said.
Recommended Reading :
* Iberdrola profit drops as Spain renewable subsidy cuts hit
* Spain has one of highest costs of electricity in Europe : Study
* 42% of Spain's energy from renewables 2013 to October