Spain to give workers fast-track Gibraltar border pass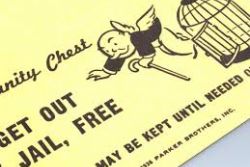 The Spanish government wants to stop the long lines at the Gibraltar border from adversely affecting the around 6,000 Spaniards who have to commute into the British territory to work every day.
On Tuesday, the Official Gazette published a decision to create a special document for "border workers" who will be able to get in and out of Gibraltar through a fast-track route.
To avoid accusations of discriminatory treatment, Spain is also offering fast-lane access to Gibraltarians who work in Spain, although in practice these are much fewer.
Traffic jams at the border between the Rock and the town of La Línea de la Concepción on the Spanish side have been the subject of dispute between Spain and Britain. Around 30,000 people cross the border each day, and spend between 60 and 90 minutes waiting in line.
Spanish authorities say that border checks are necessary to deal with increased smuggling of tobacco and other products from Gibraltar into Spain.
Britain believes the tougher checks are retaliation for Gibraltar's decision to sink concrete blocks into the sea to hinder the work of Spanish fishermen in a disputed area.
EU inspectors who visited the site on a fact-finding mission on September 25, 2013 confirmed that Spain has the right to conduct border checks. The inspectors came back in early July to see whether their recommendations were being followed.
Remodeling work to improve the Spanish side of the border crossing is scheduled to begin in 15 days, at a cost of €7.5 million. The completion date is set for May 2015.
Recommended Reading :
* Spanish Unions plan invasion of Gibraltar
* Gibraltar visitors 44% down on 2012 : Queues 2 Hours longer