BBVA upbeat on overseas revenue even as Spain lags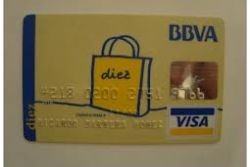 Spain's BBVA posted a lower-than-expected drop in second-quarter lending revenue on Wednesday, helped by resilience in its biggest markets Mexico and improvements in other overseas markets such as Turkey.
BBVA, which makes most of its money outside its home market, said net interest income (NII), or earnings on loans minus deposit costs, fell just under 1% from a year ago to EU3.65 Bln. Overall revenues were also better than forecast in a Reuters poll.
"The majority of the beat comes from Eurasia, which is some comfort as we were concerned by the impact of Turkey," RBC Capital Markets analyst Robert Noble said in a note. BBVA has a 25% stake in Turkey's Garanti Bank, and the country was hit by political turmoil earlier this year.
Shares in BBVA were up 1% to EU9.5 per share, outperforming broader European banking stocks.
BBVA's relative weakness in Spain surprised some analysts.
Most Spanish banks are becoming more profitable again after emerging from a financial crisis as lenders took huge writedowns on soured property loans, while the economy is out of recession after a 6-year economic downturn which also ate into earnings.
BBVA and larger rival Santander, which had offset woes at home with profits in Latin America, are keen to ride that turnaround. BBVA recently made a show of confidence in Spain by buying bailed-out local peer Catalunya Banc from the state.
But the bank's NII in Spain, a closely-watched measure of the sector's recovery, was broadly flat in Q2 from the first, when local rivals such as Caixabank reported quarterly gains.
Even smaller Banco Popular, which had struggled in recent months to turn NII around, said in results on Wednesday that its net lending income had improved nearly 6% quarter on quarter.
BBVA COO Angel Cano said NII evolution would be "flattish at best" in Spain this year. Still, BBVA's bad loans are dropping in the country as the economy improves, echoing a fall at Popular and peers.
ARGENTINA IN FOCUS
While BBVA's international units are still driving earnings, there are also potential troubles spots abroad.
Profits in the first half were hit by unfavourable exchange rates. The bank said this had subsided in Q2 as some emerging market currencies started rising against the euro, even if BBVA is exposed to a major devaluation in Venezuela.
Net income in the first 6 months would have fallen 49% from a year ago at constant exchange rates, rather than a 54% drop to EU1.328 Bln. One-off gains on asset sales from a year ago also made for an unfavourable comparison.
The depreciating Argentine peso has also weighed on the bank, while the country is struggling to reach a debt agreement with some investors, also a headwind.
"If an agreement is not reached ... Argentina will also face additional pressures, maybe in terms of further devaluation," Cano told analysts. He added that he expected a deal to be struck to avoid a default.
Recommended Reading :
* Spain to charge 0.03% tax on bank deposits