Spain sees (some) prices fall 0.3% in July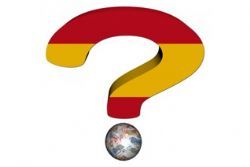 Prices in Spain fell by 0.3% as a whole in July when compared to the same period in 2013, according to initial data released earlier today in a report by the Consumer Price Index (CPI), and published by the National Institute of Statistics (INE).
The report noted that prices of fuels and lubricants and prices of food and non-alcoholic drinks remained stable compared to those registered a year ago, while prices of electric energy fell.
On a month-to-month basis Spain's inflation rate stood at 0.9%.
The INE will confirm this data on August 13 when it will provide more information about the prices.
Recommended Reading :
* Spain June Retail Sales Rise 0.2% year-on-year in June