New smartphones launched into Spanish market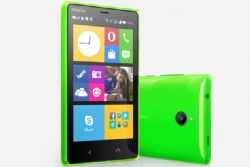 Nokia has announced that its flagship Lumia 930 smartphone is now available in Spain at an unlocked price of EUR 599.
The handset will be available in black, white, green and orange and will run Windows Phone 8.1, the latest OS from Microsoft. Its star features are a 20 megapixel rear camera, a 5.5-inch screen and 2.2 GHz Snapdragon quad-core processor. It also comes with a 2,420 mAh battery that can be charged wirelessly.
Meanwhile, Samsung Electronics Italia has announced that the Galaxy S5 mini smartphone, a compact version of its Galaxy S5, is now available in Spain at the unlocked RRP of EUR 449. The Galaxy S5 mini comes with a 4.5-inch HD Super AMOLED display, quad-core 1.4 GHz processor, 1.5 GB of RAM, 16 GB of internal memory, Android 4.4.4, an 8-megapixel rear camera and 2.1-megapixel front camera. It will be available in charcoal black, shimmery white, electric blue and copper gold.
Customers who turn up on 31 July at Samsung Experience Stores all over Spain with a Samsung Galaxy S4 or S5 will be given a promotional discount of EUR 50 on the RRP.
Recommended Reading :
* Google dominates Spanish Smartphone market
* China Launches Economy Smartphone in Spain
* i-Phone Market Share in Spain Decimated
* Blackberry Market Share in Spain Plummets