Spain's Manufacturing Sector Growth Continues But Pace Slows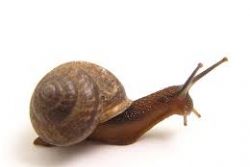 Activity in Spain's manufacturing sector increased at a slower pace in July, although firms continued to hire new workers in a sign that the economic recovery is set to continue
The headline measure from data firm Markit's monthly survey of purchasing managers at more than 400 manufacturers fell to 53.9 from 54.6 in June, signaling an eighth straight month of growth. A reading above 50.0 for the Purchasing Managers Index indicates an expansion in activity.
The survey indicates that growth is likely to continue, with new orders continuing to rise, although at a slower pace than in June.
"Firms displayed a measure of confidence regarding the near-term outlook as they took on extra staff and increased stocks of purchases, ending a sequence of decline which lasted almost 7 years," said Andrew Harker, an economist at Markit
However, the pace of new hiring was modest, and it will likely take many years to bring the unemployment rate down from the extremely high levels it reached in the wake of a boom and bust in Spain's construction sector.
Spain's economy grew at its fastest quarterly pace in 6 years during Q2, with GDP increasing by 0.6% from the 3 months to March. The revival of the Spanish economy--the euro zone's 4th largest--has been one of the more positive developments for the currency area over the past 9 months.
Recommended Reading :
* Spain sees (some) prices fall 0.3% in July