Fire service agreed for Castellon Airport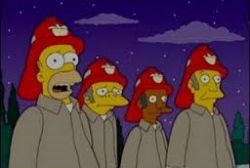 The Provincial Fire Rescue Association, chaired by President of Castellon Javier Moliner, yesterday granted approval to offer their services to Castellon Airport.
The Airport is privately owned by Aerocas - itself 99% owned by the Generalitat Valenciana and 1% by the Province of Castellon - and operated by Canadian aviation company SNC-Lavalin.
The agreement came after consideration of the commitments and responsibilities of all parties with particular regard to addressing emergencies associated with operating a busy airport.
Moliner stressed the importance of the agreement in ensuring the facility could become operational as soon as possible.
Recommended Reading :
* Questions asked over Castellon airport firetrucks