Spain's AENA to upgrade air traffic control systems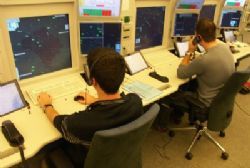 Global technology company Unisys has confirmed that its Spanish subsidiary has been awarded an application managed services contract from AENA Navegacion Aerea, the national air traffic control services provider, to develop, implement and maintain the organisation´s business management applications.
According to the terms of the 3-year agreement, Unisys will provide maintenance and modernisation for the organisation´s mission-critical SAP and non-SAP applications. The contract scope includes AENA Navegacion Aerea's existing applications for finances and sales, human resources, planning, and geographic information systems (GIS), as well as the organization´s intranet and public website.
Further to management of existing applications, Unisys will also help the client design, create and deploy new business management apps for future business requirements. The contract is part of AENA Navegacion Aerea 's initiative to separate its IT operations from those of the parent AENA Group and improve the cost-efficiency and performance of mission-critical applications.
Recommended Reading :
* Spain's AENA appoints banks for IPO
* Outsourced air traffic control takes effect at Alicante airport