EU 'analysing' Spanish frontier channel move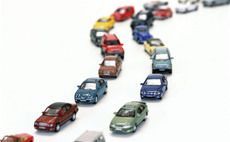 Spain presented the European Commission with a fait accompli in relation to its decision to make the 'red channels' into Spain from Gibraltar 'green channels' for crossborder workers who secure a pass from the Agencia Tributaria in La Linea.
A spokesman for the Commission confirmed this and yesterday explained that the Commission received the resolution setting up this new measure on Monday evening of this week "in the form of a hardcopy handed over by the Spanish ambassador to the Director General of DG Home Affairs, Mr Ruete."
The Commission also confirmed that it had "no prior information of any kind before that related to this measure."
The unilateral decision by Spain, which comes in the wake of a series of decisions by the Commission to reject Spain's complaints over the placing of the reef, bunkering and reclamation, is an indication of Spain's attempt to simultaneously meet the complaints of its own citizens over the delays it has imposed at the border whilst not conceding on its arguments for controls.
Whilst Gibraltar and UK government lawyers are working through the text of the Boletin Oficial de Estado that announced the move by publication on Tuesday morning, the Commission itself is also reviewing the decision by Madrid.
"The resolution first needs to be analysed and the Commission will revert to Spain with further questions if necessary," said the Commission in answer to Chronicle questions.
Madrid's announcement was followed yesterday with press reports that the Spanish Government intends to have 15 automatic entry points for pedestrians at the border in its intelligent frontier system. The system is expected to look something like those used in the tube stations in London.
Recommended Reading :
* Spain to give workers fast-track Gibraltar border passes