Benificiary forced to pay debts on inherited Spanish Timeshare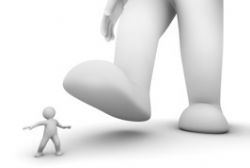 Scottish timeshare group Macdonald Resorts, which is offering its 23,000 owners the industry's first contract exit plan, says it cannot write off the unpaid fees of a Glasgow man who unwillingly inherited 4 timeshare weeks in Spain when his mother died aged 89.
Elsie-May Coom and husband Bill had owned one holiday week at Macdonald's Forest Hills resort in Perthshire when in 1998 they were persuaded to swap that for 3 weeks in Spain, when they were both 76. They were then sold a further week in 1999.
Mrs Coom was a direct descendant of Robert Burns and a well-known champion of the bard until her death from cancer in January 2012.
Their son Simon Coom, 55, a private client manager with a leading Scottish financial firm, has never used the holiday weeks which are still registered in his mother's name. But he was told he must continue to pay £2,000 a year in maintenance fees to the Dona Lola resort and now faces a bill of £5,736 for fees since his mother's death.
If the Macdonald plan is approved at its resort club meetings next week, as appears highly likely, owners at its three Scottish and six English and Spanish resorts will be able to pay 4 four years' maintenance fees up front in exchange for a full release from their controversial "in perpetuity" contracts.
Mr Coom would have to pay £8,000 to Macdonald, but also settle the outstanding fees due to the resort's club. He said: "How can someone be liable in perpetuity for something their parents have signed?"
He went on: "It was sold to my parents on the basis it was an appreciating asset, and it would give them the chance to make use of exchange schemes - but none of that really transpired." The couple were anyway unable to travel to Spain in their later years.
"We were still sorting out the house when we had a letter (in March 2012) saying the bailiffs were going to come in," Mr Coom said.
He received an apology from the company for insensitivity, and settled that outstanding bill for £939 two years ago.
Mr Coom has attempted to sell the weeks without success and says they appear to have no re-sale value.
"Our family would have happily kept on board with the week at Forest Hills in May, but have absolutely no desire to take on 4 four weeks in Spain," he said.
He has since been attempting to negotiate with Macdonald, while withholding further fees, but has had no reply from the company for the past 12 months.
Mr Coom said: "If the properties are worthless because they can't sell them, why am I paying maintenance fees, why can't I give them back the keys and walk away?"
The Herald reported in June that RDO (Resort Development Organisation) the industry body representing timeshare companies, has promised that owners will now allow members "exit in the case of the death of an owner whose spouse or family does not wish to keep the timeshare".
Macdonald said at the time it was not a member of RDO but was working to find ways to allow owners to exit.
A spokesman for Macdonald Resorts said: "With around 23,000 members it is inevitable there may be some individual hardship cases that club committees have to deal with concerning the in-perpetuity agreements. These proposals however, if passed will give all members the immediate right to exit clearing up many such concerns.
"At this time it is impossible to comment on any individual owners.
"This exit option would also be available to families or executors of a deceased owner."
He said any outstanding debt was owed to a resort's club, not to Macdonald, who could therefore not write it off.
Recommended Reading :
* How to buy a Timeshare in Spain
* Changes to Spain's Timeshare law