Spain Movistar clients warned of con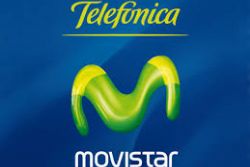 Spain's FACUA consumer association has warned clients of Movistar of unfair and unadvertised charges due to be applied to subscribers of their voicemail service.
From the 1st October 2014 Movistar / Telefonica will automatically charge landline clients 6.05 cents each time they listen to a message recorded in their mailbox.
The Group warns that Movistar are advising subscribers incorrectly, that the service can not be cancelled, and that the contract as whole must be cancelled - in many cases meaning that the client must pay a penalty fee or remain with the service until the renewal date.
FACUA advises that users have the right to cancel their contracts at any time without penalty when the Telecoms provider changes their terms and conditions.
The association also reminds consumers that charges due to early cancelation of contracts do not only oblige users to stay within the company for a specific length of time, but also obliges the provider to maintain the same tariffs and service quality. This means that, legally, Movistar is obliged to keep voicemail free of charge to all their users with contracts for specific lengths until these periods of time are finished.
In the last issue of monthly bills, Movistar notified their clients that, as from October, calls to voicemail "will have a fixed and single price of 6.05 cents per call, no matter how many messages are listened to when they are all listened to on the same call", with a maximum of 2.42 Euros per month (4.84 Euros when the billing is received every two months), VAT included.
Misleading information
In the letter, Movistar points out that "if the new conditions are not of interest, you have the right to cancel this service without paying any penalization charge, notwithstanding any other commitments that you have with Movistar".
However, FACUA understands that the company does not adhere to the letter of the law. A such, the organisation points to Article 9 of the Royal Decree 899/2009, dated May 22, in which the rights about electronic communications of users are approved, and which clearly states that "contracts regarding services of electronic communications will only be able to be modified due to the valid reasons specifically stipulated on the contract".
Furthermore, it also states that "the final user will have the right to cancel the contract in advance and without any penalization charge", and that "the operators will have to notify the user all the changes of the contract at least a month in advance, explaining specifically on the notification their rights to cancel the contract in advance without any penalization charge".
To cancel the voicemail service, users have to make a call dialling #10#.
Recommended Reading :
*Vodafone lodges complaint over Telefonica in Spain
* Spain's Telefonica is fined EU500,000 by regulator