Spain arrest 2 women planning to join jihad in Iraq and Syria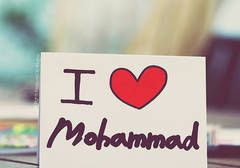 The National Police have detained two young girls in the Spanish North African exclave of Melilla – one of whom is a minor – when they were preparing to travel to Morocco to meet with a network of recruiters from Al Qaeda. The pair would have been later taken to Iraq or to Syria to join the jihad.
One of the youngsters is from Spain's other exclave in North Africa, Ceuta, and is aged around 14, while the other is over the age of 18.
According to police sources, the aim of the two youngsters was to join the followers of the Islamic State of Iraq and the Levant, the jihadist group that is currently fighting in Syria and Iraq and that has already taken control of a number of different cities in both countries. The two youngsters, who have already been transferred to the Iberian peninsula, will be taken to the High Court in Madrid, where they will be arraigned.
The parents of the minor reported her disappearance to the police, also telling the authorities that she had been behaving strangely over recent weeks.
A police chief involved in the operation said that this marks "the first time that the police have detained women in Spain who were planning on joining the jihad." He added that the "most important aspect of these arrests is that they have avoided [the detainees] being led to an almost certain death."
In recent months, the National Police and the Civil Guard have broken up three different cells that were dedicated to finding recruits for jihad – two in Melilla and a third in Ceuta. At least seven youngsters from Ceuta have died so far in Syria, fighting alongside Islamist groups.
Recommended Reading :
* Catalonia to push for Niqab ban after EU approval of French ban
* Spain arrests 8 ISIL recruiters