Spain sees consumer confidence fall in July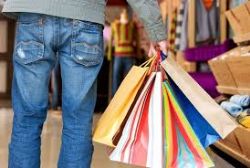 Spain's consumer confidence fell by 0.4 points in July to 88.9 points in comparison with June, according to data published on Monday by the Sociological Research Centre (CIS).,/p>
The Consumer Confidence Indicator (CCI) ranges between 0 and 200 points, with ratings over 100 points considered as positive perception of the economic situation and ratings below that figure indicating a negative perception.
July figure pointed a negative perception of the economic situation; however, the figure is similar to that of mid-2007, when the housing bubble that led to the financial crisis had not burst yet.
The CIS reported that the indicator of people's expectations about the future fell by 3.4 points to 100.8, due to worse opinions about the general situation of the economy, job opportunities and households.
Meanwhile, the indicator of the current economic situation increased by 2.6 points to 77 points as people have better opinions about the economic situation, Spain's labor market opportunities and households' situation.
The CIS based these results on 1,400 interviews which help forecast consumers' economic behavior and predict the evolution of Spain's economy.
Spanish PM Mariano Rajoy highlighted on Friday that the country's CCI had increased over the last months, showing that society started to believe in the economy recovery.
July's fall was the first one after four months of consecutive rises.
Recommended Reading :
* Spai sees (some) prices fall 0.3% in July