Orange Spain Launches 20% Summer Discount Promo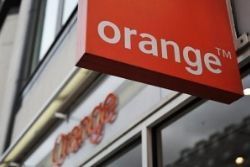 Orange Spain has announced it will cut its prices for new mobile clients by 20 percent until the end of 2014 in a promotional offer available until 18 August.
Under the deal, customers on the basic Ardilla plan for example, which includes 500 MB of data and calls at 1 cent per minute, will pay EUR 7.16 instead of EUR 8.95, while those on the 5 GB, unlimited voice Ballena plan will pay EUR 31.96 instead of EUR 39.95.
 The discount also applies to the company's Cangaru-branded mobile with ADSL plans.
Recommended Reading :
Orange Spain launches 4g home internet service