Spain's Industrial Production Rises 2.9% in June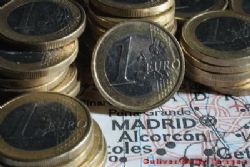 Spain's industrial production rose 2.9% in June compared to a year earlier, according to the index of industrial production (IPI) published by the National Institute of Statistics (INE) on Thursday.
Production of consumer goods increased 4.3% in June compared with a year earlier, durable consumer goods (such as cars) fell 0.5% , while non-durable consumer goods rose 4.7% , data showed.
Production of intermediate goods used to produce final goods increased by 4.5%, while that of capital goods fell by 0.3%. Meanwhile, the production of energy increased by 1.9%.
Spain's industrial production, which has been seriously affected by the economic crisis, has been rising for two consecutive months. The government expects the economic situation to improve and revise up growth forecasts soon.
Recommended Reading :
* Spain's manufacturing sector growth continues but pace slows