Daily Mail warns of Expat Tax-Dodging - Yet Again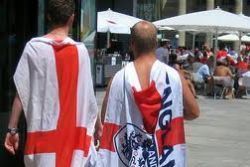 Today's edition of every Expat's favourite newspaper, the Daily Snail, warns the upstanding and God-Fearing citizens of the UK of the threat of the evil and scrupulous UK turncoat.
Instead of finding interesting and serious topics of investigative journalism to occupy themselves with, those fine upstanding Xenophobes have been busying themselves with warning the UK of the serious threat that the average UK Expat in Spain poses to their wallet.
Apparently, some 80 Million Pounds sterling per year is being wasted upon us.
Shocking, sure, but why can't these educated (Cough) Journalists (another cough) put things into context - or, failing that write an article that does not in any way scaremonger, slate expats, or warn that immigrant Romanians are eating the UK's Swan population ?
Each and every Government system in every country will have a minority of people who decide to cheat and defraud - this is probably as old as the earliest forms of Government themselves.
But it is a pretty low move to try and sell a so-called newspaper by instigating hatred against somebody based exclusively on where they choose to live.
Go on, whatever your name is, and tell me that you have spun tomorrows budgie cage out of "facts", and I will throw an equal measure of contrived statistics to prove my case.
The fact is, like so many more Expats, I have better things to be doing with my time.
How's the weather in Croydon anyway ?
Recommended Reading, But only if you really must and can be bothered :
* Daily Mail Targets Expat Pensioners in Spain (Again)