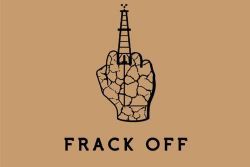 Spanish PM Mariano Rajoy is backing fracking practices-hydraulic fracturing, namely fracturing of rock by a pressurized liquid-to obtain oil and shale gas to reduce Spanish energy costs.
But a new report by the Geological and Mining Survey of Spain (IGME) states that "Europe has no experience on fracking" and lists some risks that the Spanish government should evaluate before implementing the method, while mentioning less aggressive applications for the environment. 
IGME geologists point out that "there is a lot of literature supporting groundwater contamination, air pollution" and induction of micro earthquakes by these methods. They also named problems that "may or may not be definitive, according to the state of knowledge at the time in France and Bulgaria." 
According to IGME, "the major concerns about the environment that arise regarding the exploitation of unconventional gas by hydraulic fracturing techniques are: contamination of aquifers (either by the fracturing fluid or methane); consumption of the required water used for hydraulic fracturing, its treatment and control; possible radioactivity of returning water; seismicity problems induced by hydraulic fracturing; uncontrolled air pollution emissions (including toxic bacteria), especially methane. "
Saving Money Despite the risks, these methods "open up great possibilities in various countries of the European Union to reduce imports of fuel, thus saving money," according to IGME.
"However," it adds, "the social opposition to such deposits in North America and some countries of Europe like Spain, where they have not passed the state of examination and research, cannot be considered negligible."
Inexperienced Europe 
"It should be emphasized that the experience outside the United States is non-existent, so that most evaluated information sources come from North America, and they are not necessarily transferable, for better or worse, to the Spanish or European case due to legal, geological, demographic, economic and cultural circumstances," the IGME warned.