UK - Spain Ferry Service Faces Cancellation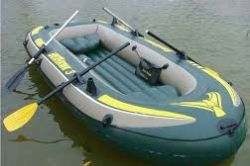 A Ferry company looks to be about to pull its services from the Port of Poole to Northern Spain less than a year after they were introduced. LD Lines, which operates once-weekly return services between Poole and Gijón, and a round trip every weekend between Poole and Santander, says it will continue at least until the end of the holidays in September.
No bookings are being taken on the services, which take both freight and passengers, beyond the end of August.
A statement on the website adds: "We are currently reviewing our schedule for the period starting September 2014 onwards.
"Sales will not be open until we have completed this process."
A spokesman for the company confirmed that a review of the UK to Spain service was currently taking place.
In a statement the company said: "The UK to Spain service will continue to operate at least until the end of the school summer holiday period. We are presently assessing the situation for the period beyond September and shall make an announcement when a decision is taken."
LD lines is Poole's newest ferry company having introduced the Santander service in November last year.
It added the link with the Northern Spanish port of Gijón just two months later, both on the Norman Asturias, the largest ferry to enter the port.
Graham Richardson, Poole tourism manager, said: "We are disappointed because it's another way of putting Poole on the map, another route to the continent."
With a crossing time of 26 hours between Poole and Santander, the Norman Asturias can take up to 500 passengers, 200 cars or 110 freight vehicles.
Welcoming the new route to Northern Spain in October last year, Jim Stewart, chief executive of Poole Harbour Commissioners said they were confident it would prove popular with hauliers and tourists.
Recommended Reading :
* Launch of new UK - Spain Ferry Service