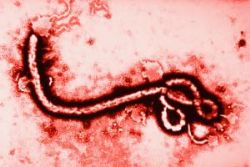 Father Miguel Pajares, the Spanish missionary who was airlifted to Madrid last week, after contracting the Ebola virus while working in Liberia has died.
Father Pajares, 75, was flown home after the Liberian government closed the hospital where he was being treated in Monrovia.
Whilst Ebola has no known Vaccine or cure, for the past few days he had been treated with an untested experimental drug, ZMapp.
He was part of a Catholic order at the St. Joseph's Hospital in Monrovia.
Recommended Reading :