Spain smashes Albania - UK illegal immigration gang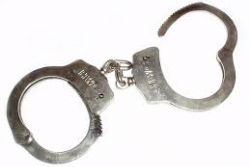 Spain's Policia National have arrested 72 people and broken up a criminal gang specialising in the illegal smuggling of Albanian citizens to Britain, authorities said Monday.
The majority of the Albanians were brought into the UK with fake ID acquired in Italy or Greece, costing them between EU500 - EU4,000.
Of the 180 trafficking victims identified, 14 were minors and many were women who were later forced into prostitution.
Among those arrested in the ongoing operation, were members of the group allegedly tasked with providing support in Spain to the leaders of the network living in Albania, Italy and Greece.
The Spanish members of the group were "facilitators" living mainly in Barcelona who held the immigrants' original documents, found lodging for them and obtained airline tickets for them or transported them to the airport.
Meanwhile, the members of the organization in Britain, who also acted as facilitators, were also responsible for buying airline tickets and accompanying the migrants on their trips, as well as instructing them so that they did not have any problems at customs or security control points.
Spanish police carried out raids at two houses and a brothel in Barcelona, where they seized roughly EU10,000 in cash, across a number of currencies, together with firearms.
Recommended Reading :
* Spain takes down immigration fraud ring