Catalan deputy premier suggests independence vote could be delayed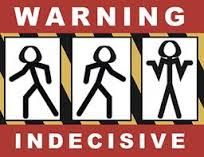 The Catalan regional deputy premier, Joana Ortega, has suggested that the proposed November 9 vote on independence for the region might be postponed if the central government appeals it to the Constitutional Court.
Speaking to Catalan radio station RAC1, the CiU nationalist bloc official said that any referendum on sovereignty would have to be "impeccable" from a legal perspective. "I am working toward November 9, but if it can't be, there will be another November 9. I can't say if it will be in February, but an appeal changes nothing, it will not quash Catalans' desire to vote […] The process might be postponed, but the desire is still there," Ortega said.
Responding to her comments, Joan Tardà, the congressional spokesman for the left-leaning ERC coalition, which supports independence, tweeted: "I think this government has decided to commit suicide."
Ortega criticized the central government for using the judicial system to tackle a "political" process in Catalonia, insisting that the Catalan regional government has acted openly in seeking dialogue with Madrid over holding the referendum. Spain's two main political parties, the governing Popular Party and the opposition Socialists, are opposed to an independence referendum.
Alfred Bosch, an ERC deputy in Congress, said that Ortega was wrong to even suggest that the referendum could be delayed, and that this would be "tricking the Catalan people". "We have a date [...] Why change it?" he asked in a tweet.
Joan Mena, the spokesman for the left-leaning ICV-EUiA coalition in the Catalan regional parliament, also spoke out against Ortega. Placing in doubt the fact that the vote will take place on November 9 "puts the right to decide in the hands of the Spanish government and the Constitutional Court," he said, before calling on the regional government to end any speculation that the poll might be delayed.
Recommended Reading :
* Merkel supports Spain on issue of Catalan independence