Spain's Rajoy urges EU to toughen up on illegal migration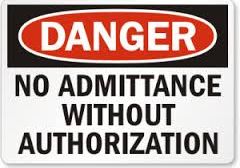 Spanish PM Mariano Rajoy on Thursday called for a "forceful" EU policy on illegal immigration, pointing to the "difficult situation" his government has been facing due to recent massive attempts by migrants to enter Spain.
In brief remarks to the press during his vacation in northwestern Spain, Rajoy expressed his wish for Italy, which currently occupies the rotating EU presidency, to lead a forceful policy against illegal immigration and also one of aid to people who want to leave their countries of origin.
In Melilla, a Spanish enclave city on the North African coast, on Thursday for the 3rd consecutive day some 250 Sub-Saharan migrants have been trying to breach the border fence or find some other route into Spanish territory.
On Wednesday more than 600 migrants tried to get across the frontier and about 70% of them remained clinging to the Moroccan side of the border fence, and on Tuesday some 750 people made three different forays against the fence with about 80 managing to enter Melilla.
Meanwhile, nearly 1,000 undocumented migrants have been rescued this week in the Strait of Gibraltar while trying to reach Spanish soil aboard flimsy rafts.
Recommended Reading :
* Immigrants make 3rd border dash to Spain in as many days
* Morocco asks Spain to pay towards spot deportations of migrants